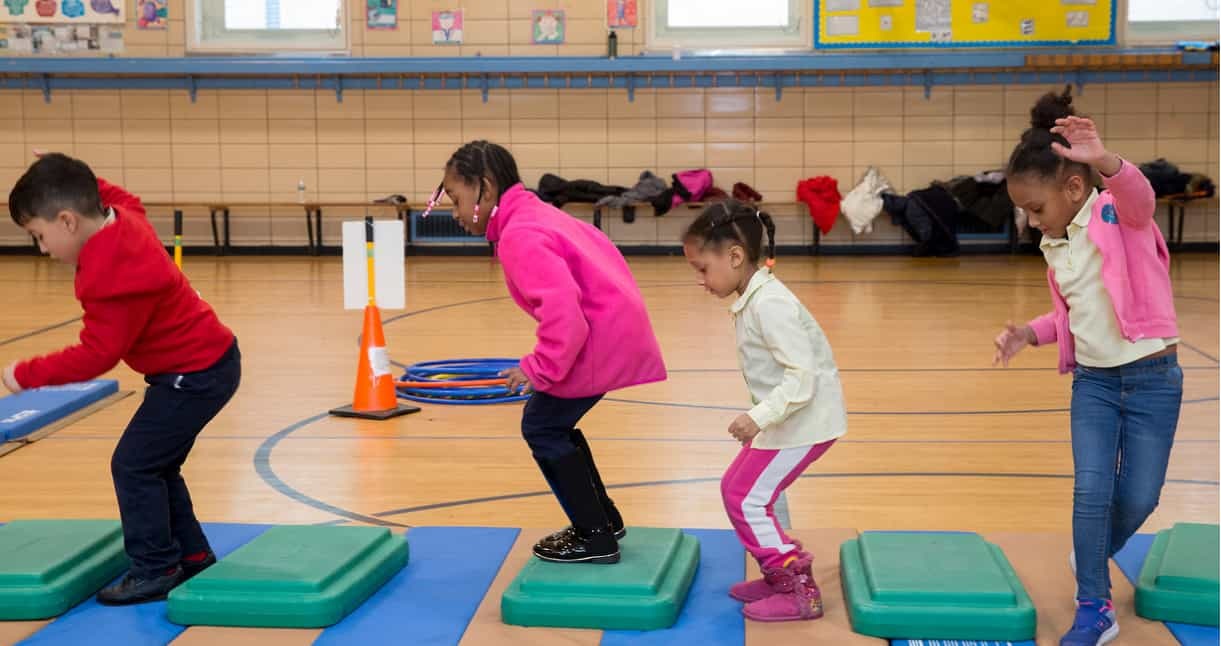 PE Works was a multi-year improvement plan, funded by City Hall, to revitalize Physical Education so that our students receive high-quality, standards-based PE according to State requirements.
From 2015 to 2017, the DOE's Office of School Wellness Programs staff assessed PE programming and instruction in each district public school. From 2017 to 2019, Office of School Wellness Programs staff worked collaboratively with each school on action plans designed to provide the assistance, resources, and planning required to create environments where PE thrives.
PE Works Reports
Stories of Change
PE Works Stories of Change feature principals and staff who, as part of PE works, made changes so that PE is a meaningful part of each child's school experience. Their work marks the beginning of developing a physically literate, health-centered generation of New York City students.